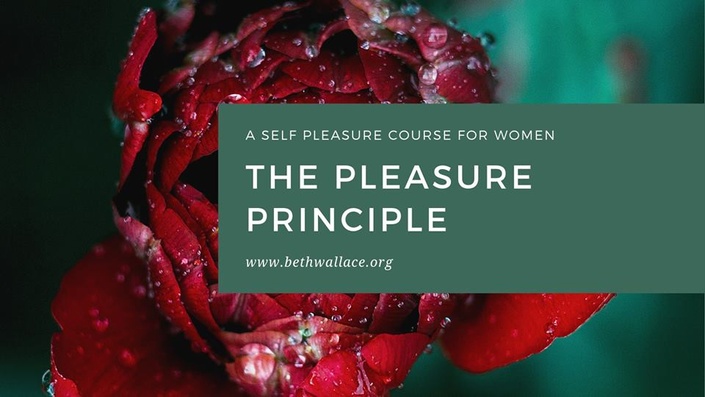 The Pleasure Principle - A Course for Women
An immersion into the delights of pleasure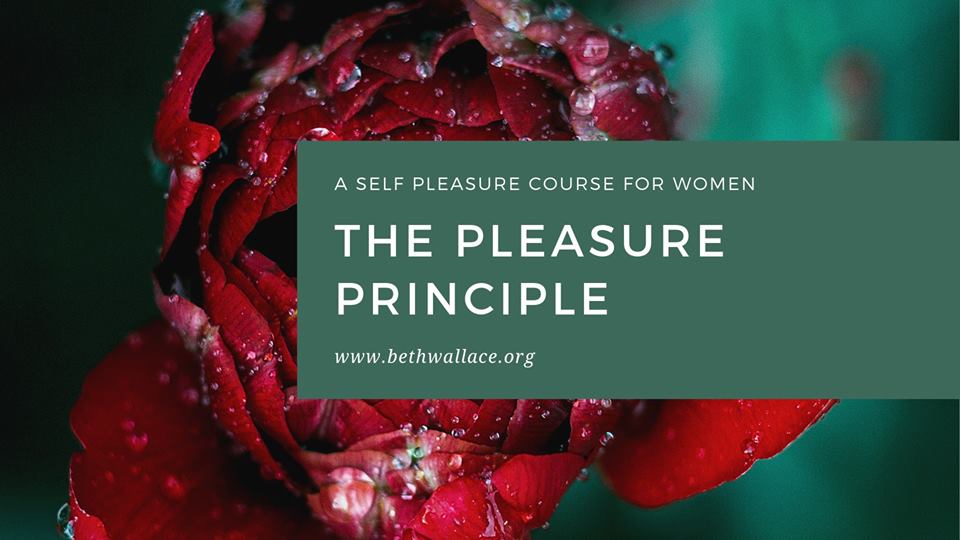 Pleasure is vital to a satisfying and enjoyable life, without it we are merely surviving, not thriving.

I've been working in the field of sexuality & adult relationships for over 30 years & I can say, with complete confidence, that the majority of women I've met do not prioritise their pleasure, this can result in lower levels of sexual desire (libido) as well as general happiness & satisfaction with life, lowered self esteem & body image among other, potentially long lasting, effects, as well as, simply, not making the most of this one precious body & life!

While 'real life' and it's demands do need to be taken care of in the shape of family, work, children, partners, friends, and more, we must intentionally create space, no matter how small, for sensual pleasure to ensure it doesn't slip too far down our 'to do' list. This becomes even more important as we approach & pass menopause. We can, no matter how full our lives, find time to stop, take a few moments to sink into luscious pleasure allowing it become fuel for how we then move in & relate with life.
Our only life long sexual relationship is with ourselves - we owe it to ourselves for that to be a satisfying & rich one.
This course aims to:
a) give you the tools you need to reflect on your beliefs about & your relationship with pleasure, & more importantly how you'd like that relationship to be now & into the future
b) teach you some of the tools necessary to explore & uncover some deeper sources of sensual & erotic pleasure through your experience of your own body that you may not previously have been aware of or have accessed

c) support you to develop an intentional Self Pleasure Practice that can sustain, nurture & nourish you into the future keeping you feeling self aware, self loving & connected to the truth & power of not just your sexuality, but the wholeness of who you are.
What's the course time-frame?
You can take the course at your own pace - once you've purchased the course you have immediate access to all the materials including videos, audio recordings, exercises & supplemental reading materials.

You can begin, take a break & come back to it. You can repeat any of the steps as many times as you wish or need before moving on - and I recommend this. My strong recommendation is that you not move on to the next day's programme until you have completed the previous day's content to your satisfaction. The process is far more important than the end goal.
You can repeat the course as many times as you wish --- I recommend this too! This is the beauty of a course like this; I've created the content, you purchase the course & how you proceed to learn & explore it is entirely up to you & what suits your lifestyle!

I do, however, encourage you to take the course in the time frames & order I suggest, it's designed this way for several reasons, largely due to how our brains work when we're creating new patterns of behaviour & learning new skills --- I've drawn heavily from neuroscience here to optimise the results for you, but, if the timing doesn't work for you, don't worry, there will still be benefits!
The suggested time frame is over the course of at least 4 weeks, taking one module per week with the time commitment being approximately one hour on the first day of your week to familiarise yourself with the week's learning, starting with day one, & 30 minutes practice each subsequent day. You can, of course, take 6, 8 or more weeks to complete it, what matters most is that it becomes a daily focus, that there is a daily practice, how long it takes you to complete the course is entirely up to you in terms of your responsibilities, commitments & the speed through which you can move through the content - the course IS fast paced, this won't work for everyone, so take it at YOUR time. The process matters FAR more than the goal - take your time, take as long as you need.
Do I need particular equipment or anything else?
No, all you need is a device & an internet connection on which to read, listen to and watch the course materials. You're encouraged to use a notebook or journal, solely for this purpose, to journal your experience throughout the course as well as take ongoing notes as you deepen into your practice after the course, well, more than encouraged, it is an essential whether it's pen & paper or electronic.

The course assumes that you were born with & still have female biology & anatomy, specifically: a vulva, clitoris, vagina & G spot, if you do not have these genitals then this course will be of very limited, or no, personal value to you. If you've experienced any genital or reproductive organ surgery, for any reason, and are unsure as to whether the course is for you or not then please email the team at [email protected] with your questions & we'll do our best to respond both as quickly & as comprehensively as possible.


The only other things you need are time & commitment to the practice as well as to yourself.
What can I expect the benefits to be?
That's difficult to say without knowing anything about you, your body, your past experiences or what you want to achieve or experience by taking the course, I can tell you what previous participants have told me they've received from taking it......
- greater & deeper self awareness & knowledge, both psychologically & physically in terms of greater sensation, & potential for sensation, in the body
- a broader knowledge of what turns the body on & what gets & keeps the body aroused, as well as turning down arousal
- heightened senses
- increased creativity when it comes to sex & lovemaking with others, as well as creativity in other areas of life
- increased libido, happiness, peace & a sense of vitality & vibrancy
- in some instances, longer & stronger orgasms, multiple orgasms for the first time & female ejaculation for the first time.
Is there an interactive element to the course?
No, the course is designed for you to be able to participate alone, you are welcome, of course, to do the course with a friend or group of friends at the same time. The videos, reading material & exercises are designed for you to complete alone, there is no group to join, no group classes or interactive elements to the course.

Is there any reason someone shouldn't take the course?


In general, no. For the vast majority of participants with a conversational understanding of English the course will be both easy to follow as well as enjoyable & interesting.

However, I would encourage those who are under the regular care of a mental health practitioner or anyone taking medication for cardiac issues, blood pressure or psychiatric reasons to check with their primary health care provider that self pleasure & masturbation to the point of orgasm/multiple orgasms is permitted and/or that a sexuality related personal development course is advised within the confines of your treatment plan.

There is no content of the course that would pose a health risk to the vast majority of people, orgasm is a possibility as is prolonged arousal. Exploring our relationship with our bodies & sexuality can, on very rare occasions, cause prior trauma to resurface, in the unlikely event of that happening I advise stopping the course immediately & seeking local professional support.

The course is not a treatment plan for recovery from sexual assault nor a substitute for professional counselling nor therapy. If you feel that a more one-to-one approach or the course is raising issues for you & you'd like one-to-one support from Beth please email [email protected] to discuss.
Your Instructor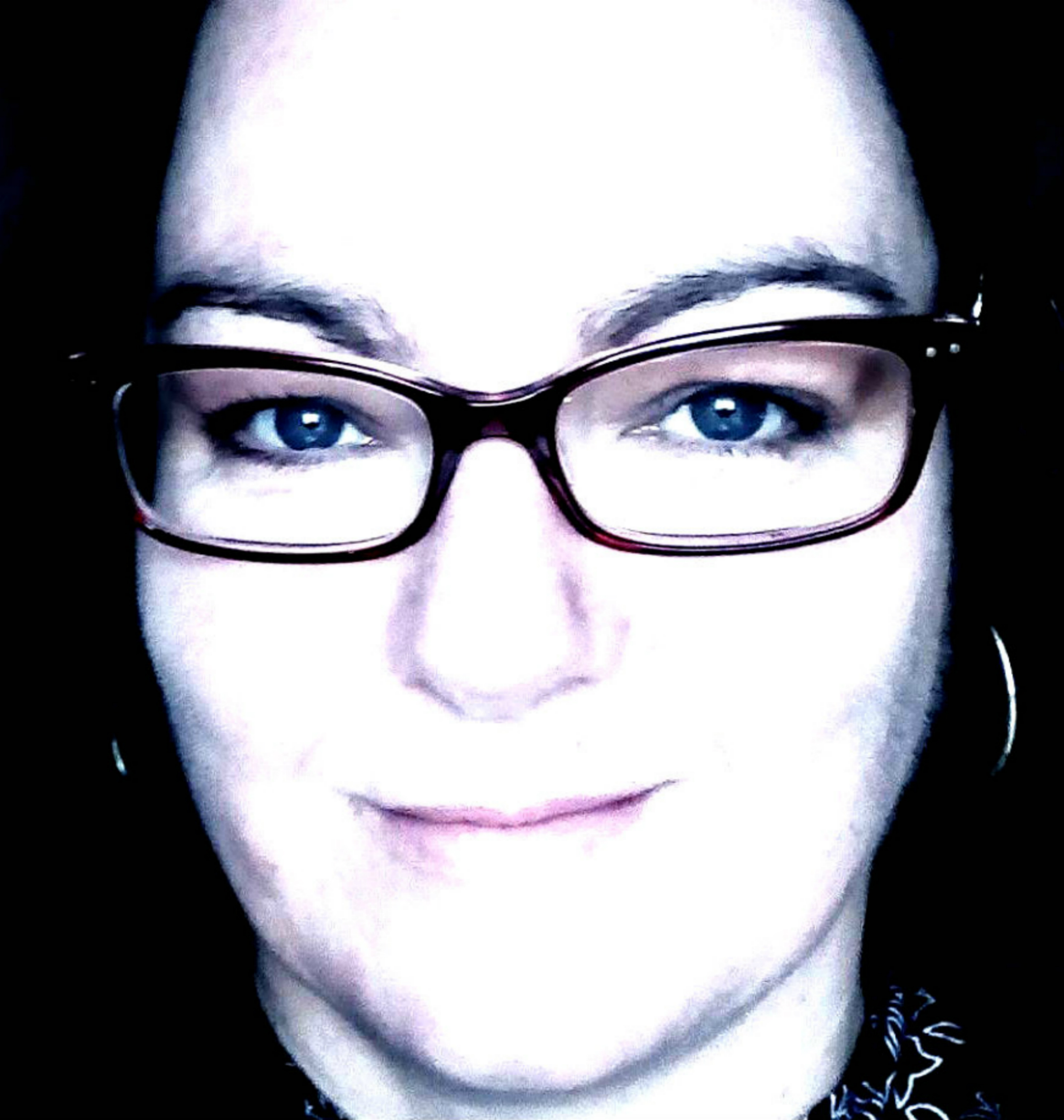 An Irish Applied Psychology graduate & professionally qualified psychotherapist Beth is passionate about supporting adults to create & maintain satisfying relationships both with themselves & others as well as with life itself.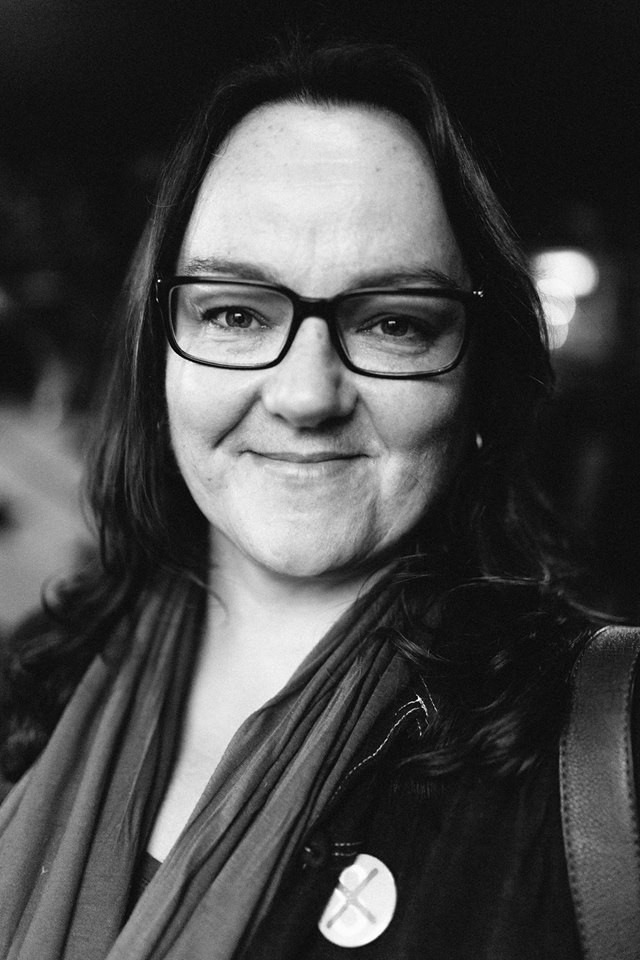 For over 35 years Beth's professional & volunteer work has focused around supporting people to create & maintain satisfying intimate relationships with themselves & others, as well as with life itself.
From working with secondary school students on sexual health, consent & peer education, to lecturing GPs in postgraduate study on the social impact of HIV. From producing the world's largest holistic sexuality festival to working privately with clients. From working with women who've experienced FGM to studying & teaching Tantra. From facilitating & teaching workshops to working with couples to support them to navigate intimate sexual relationship. Beth's professional career has traversed many communities, issues, contexts & countries but all with sexual freedom, health & pleasure in mind, body & spirit at the core of all of her work.

To learn more about Beth's academic background, professional training & current work click here to visit her website.



Course Curriculum
introduction
Available in days
days after you enroll
Frequently Asked Questions
When does the course start and finish?
The course starts now and never ends! It is a completely self-paced online course - you decide when you start and when you finish. Please note though that if you purchase the pre-launch Early Bird rate you cannot access the course materials until after midnight November 23rd 2018, after that point you will need to return to the Teachable website to access the materials, no email will be sent to inform you that they are available.
How long do I have access to the course?
How does lifetime access sound? After the course launches November 23rd 2018, you have unlimited access to this course for as long as you like - across any and all devices you own.
What if I am unhappy with the course?
We would never want you to be unhappy! If you are unsatisfied with your purchase, contact us in the first 30 days and we will give you a full refund.